Feeding the Frontline: Free Pre-packaged Luna Grill Meals
---
AEA and local restaurant chain Luna Grill are partnering to distribute prepacked Luna Grill meals. See below for more details.
Date: Every Thursday
Time: 1:00 pm and continues while supplies last
Where: Pick-up will be at the Albert Einstein Academy Charter Middle School – 458 26th St, San Diego, CA 92102
(back of the building by the basketball courts)
Feeding the frontline meals are prioritized for frontline workers, including:
Healthcare
First responders
Law enforcement
Military
Frontline workers (grocery, restaurant, UPS, USPS, etc)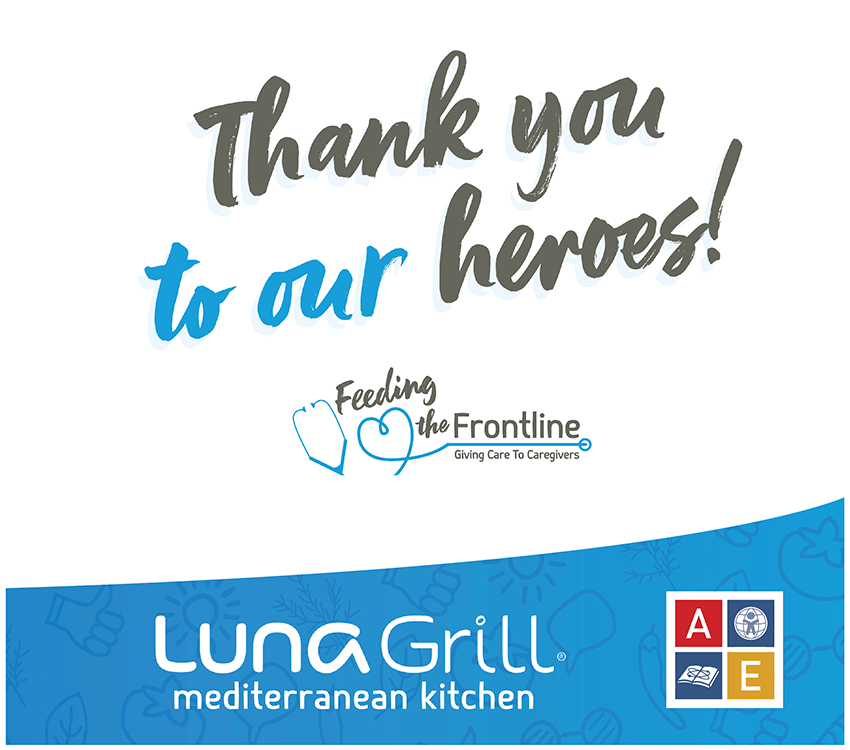 Alimentando a los del frente de batalla: Comidas pre-empacadas gratuitas de Luna Grill
---
AEA y la cadena local de restaurantes Luna Grill se están asociando para distribuir comidas preparadas de Luna Grill. Ver abajo para más detalles.
Fecha: Todos los jueves
Hora: 1:00 pm, mientras duren las reservas
Dónde: Recoja la comida en Albert Einstein Academy Charter Middle School – 458 26th St, San Diego, CA 92102
(detrás del edificio junto a las canchas de baloncesto)
La alimentación de las comidas de primera línea tiene prioridad para los trabajadores de primera línea, que incluyen:
Cuidado de la salud
Primeros respondedores
Cumplimiento de la ley
Militar
Trabajadores de primera línea (supermercados, restaurantes, UPS, USPS, etc.)