We continued all support initiatives today, as well as full implementation of the AEA Distance Learning Plan. Additionally, all morning our AEACES librarian distributed books curbside at AEACMS, with social distancing measures in place. It was great to see the stream of cars arriving to drop off books and pick up new ones to read.
School districts and charter school organizations across our State are wrestling with potential deep budget cuts caused by the pandemic. While AEA operates independently of our authorizing entity San Diego Unified School District, it is instructive for us to stay abreast of their approach to the budget crisis.
We are gearing up for the second Feeding the Front Lines event this Thursday from 12-2 pm, in partnership with Luna Grill. Remember that this is a first-come first-served event, and last week we were out of the delicious meals in half an hour.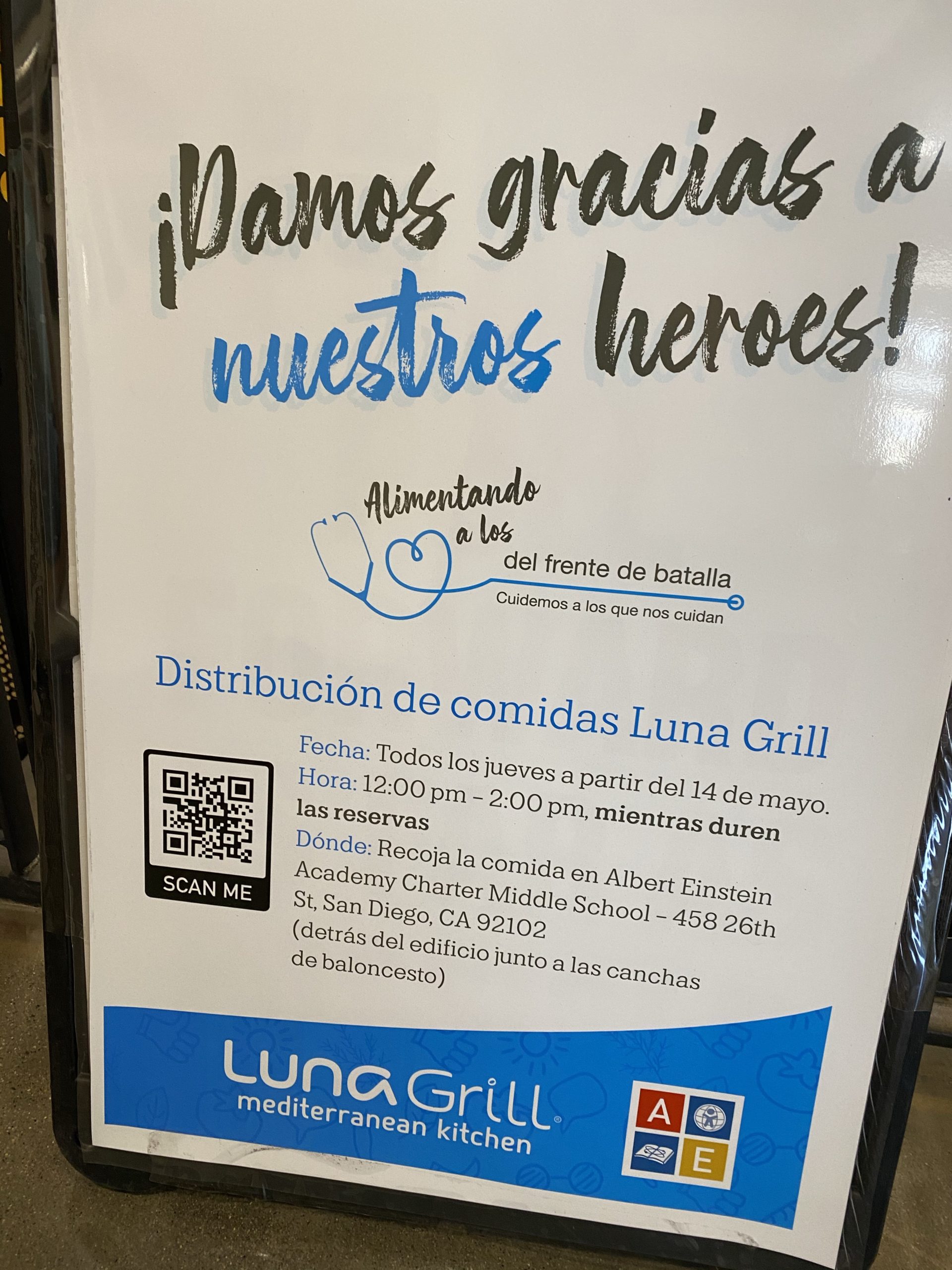 Stay safe and healthy.