AEACES is completely closed and empty of staff today; AEACMS has a small team in place distributing food and technology to AEA families.  I continue to be heartened and humbled by the response from AEA staff members who are volunteering their time, energy and expertise in support of our families.  I am also appreciative of the teachers and staff who are ramping up the transition to teaching and learning online.
Below are some photos from today's food and technology distribution efforts.  We distributed over 100 breakfasts and lunches, twice yesterday's amount.  At the time of this writing the computers and internet access are still being distributed, with over 100 computers and 10 internet service packages put in place so that learning can continue unimpeded.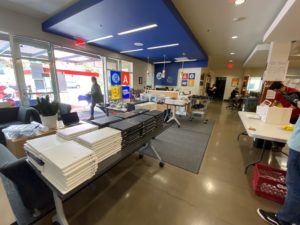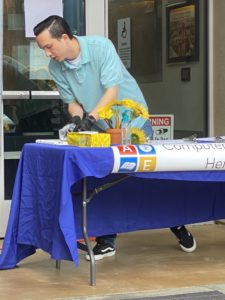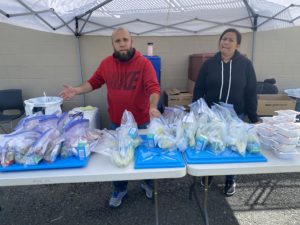 As we experience tighter restrictions on public gatherings in San Diego County, I have been reflecting and trying to find some silver lining in this cloud.  Not to dismiss the gravity of the COVID-19 pandemic, but I believe this is an opportunity for all of us to slow down the pace of our lives, re-focus our priorities, and pay attention to the small details that make a difference but may be overlooked in the hectic rhythm of our daily lives.
I went for an early morning walk today in my neighborhood, and decided to take photos of things that were unaffected by and unaware of the global pandemic.  Here are some photos from my walk: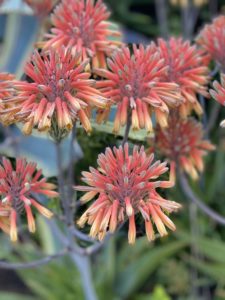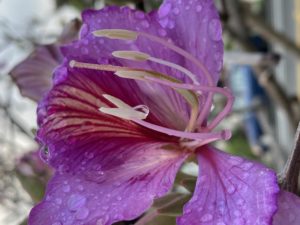 I encourage our community to focus on things that help us remain calm, inspire wonder and awe with their beauty, and for the moment draw us away from the endless stream of alerts and updates, news flashes and press conferences.  Not that the latter aren't important, but it is important to cultivate a healthy balance.
Stay safe and healthy everyone.