Dear Parents/Guardians,
The California Department of Public Health (CDPH) released updated guidance for K-12 schools as we prepare to begin the new school year. The new guidance reflects updates made last week to the K-12 schools' guidance from the U.S. Centers for Disease Control and Prevention (CDC).
We are reviewing the new guidance to determine if it will impact our school's operations. What we do know is that California will continue to require that masks be worn indoors in school settings and recommend continuing layered mitigation strategies like screening testing, ventilation, handwashing and respiratory etiquette, staying home when sick and getting tested, contact tracing in combination with quarantine and isolation, and cleaning and disinfection. All are critical layers of prevention to keep schools safe.
This new guidance clarifies some of the state-level requirements, which will help us hone plans for when students return for the new school year. Our team has been hard at work crafting plans for the 2021-22 school year that have the academic, social, and emotional well-being of students and families at the center. We appreciate your partnership as we implement systems that address public health conditions and the needs of our school community.
In the meantime, if you have any questions, please contact the AEA Community Hotline at (858) 859-1550
Sincerely,
Dr. David Sciarretta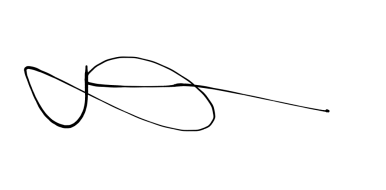 Superintendent
Estimados Padres/Tutores,
El Departamento de Salud Pública de California (CDPH) ha emitido actualizaciones a las directivas para las escuelas K-12 en preparación para el nuevo año escolar. Las directivas nuevas reflejan las actualizaciones hechas la semana pasada por los Centros Para el Control y la Prevención de Enfermedades (CDC) a sus pautas para las escuelas K-12 (página en español).
Estamos en proceso de revisar las directivas nuevas para determinar de qué manera impactan las operaciones de nuestra escuela. Loque sí sabemos es que California seguirá exigiendo el uso de mascarillas en las escuelas en lugares interiores, y seguirá recomendando que continúen las estrategias de mitigación de niveles múltiples tales como pruebas de detección, el uso de ventilación, seguir protocolos respiratorios y de lavado de manos, quedarse en casa si está enfermo y hacerse una prueba, el rastreo de contactos cercanos en combinación con cuarentena y aislamiento, la limpieza y la desinfección — todos son niveles de prevención críticos para mantener seguras las escuelas.
Las directivas nuevas aclaran algunos de los requisitos a nivel estatal, lo que nos ayudará a perfeccionar los planes para cuando los estudiantes regresen para el nuevo año escolar.
 Nuestro equipo ha trabajado arduamente en el desarrollo de planes para el año escolar 2021- 22 que incorporen en su centro el bienestar académico, social, y emocional de los estudiantes y las familias. Agradecemos su colaboración mientras implementamos sistemas que abordan las condiciones de salud pública y las necesidades de nuestra comunidad escolar.
Mientras tanto, si tiene alguna pregunta, por favor póngase en contacto con AEA Community Hotline – (858) 859-1550.
Atentamente,
Dr. David Sciarretta

Superintendent