Today in addition to the regular food and tech distribution efforts, several AEA team members delivered laptops to students' homes. These students were identified as having challenges caused by a shortage of computers at home.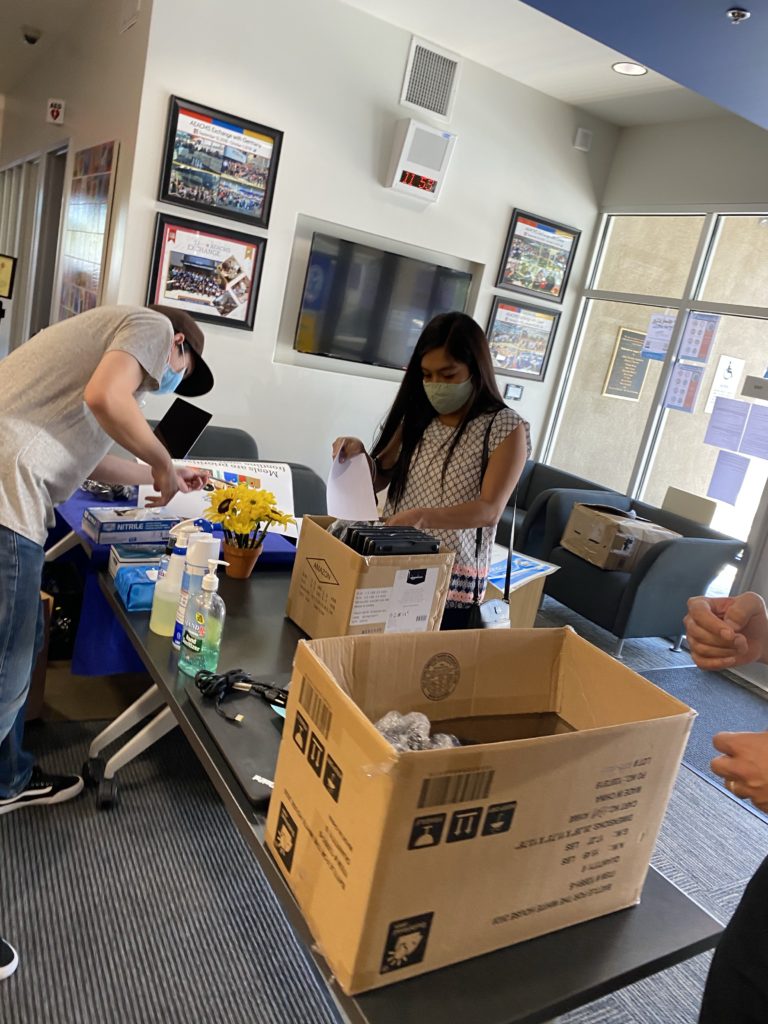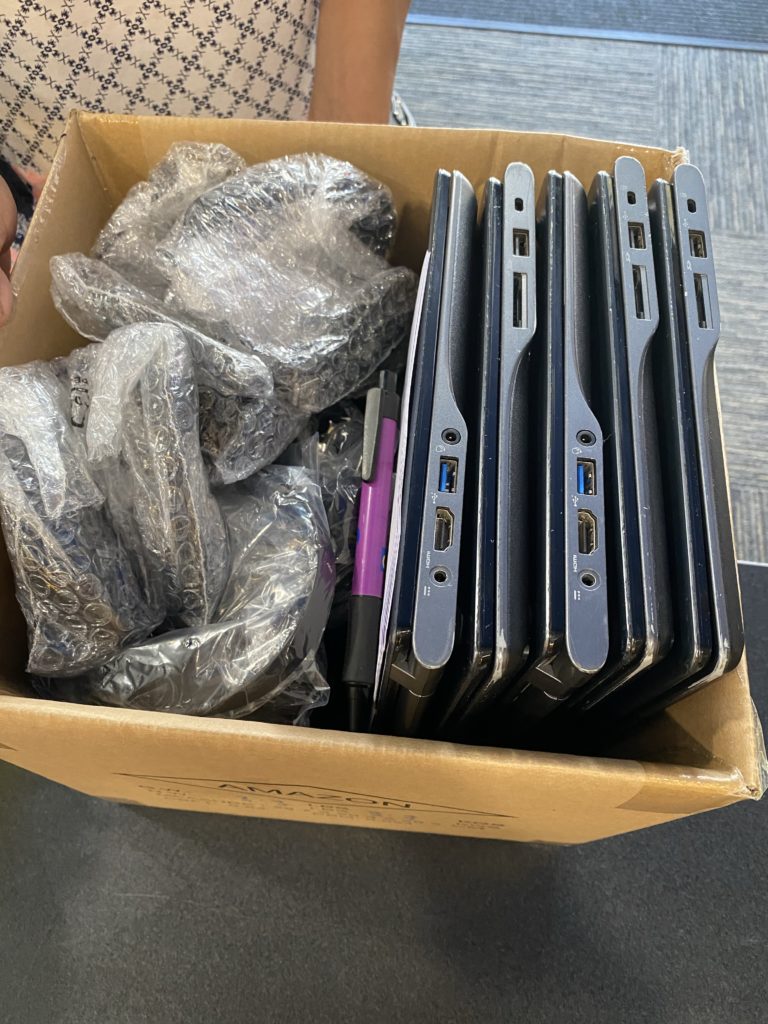 The third weekly Feeding the Front Lines event in collaboration with Luna Grill was a success today; we distributed 250 delicious meals in 30 minutes.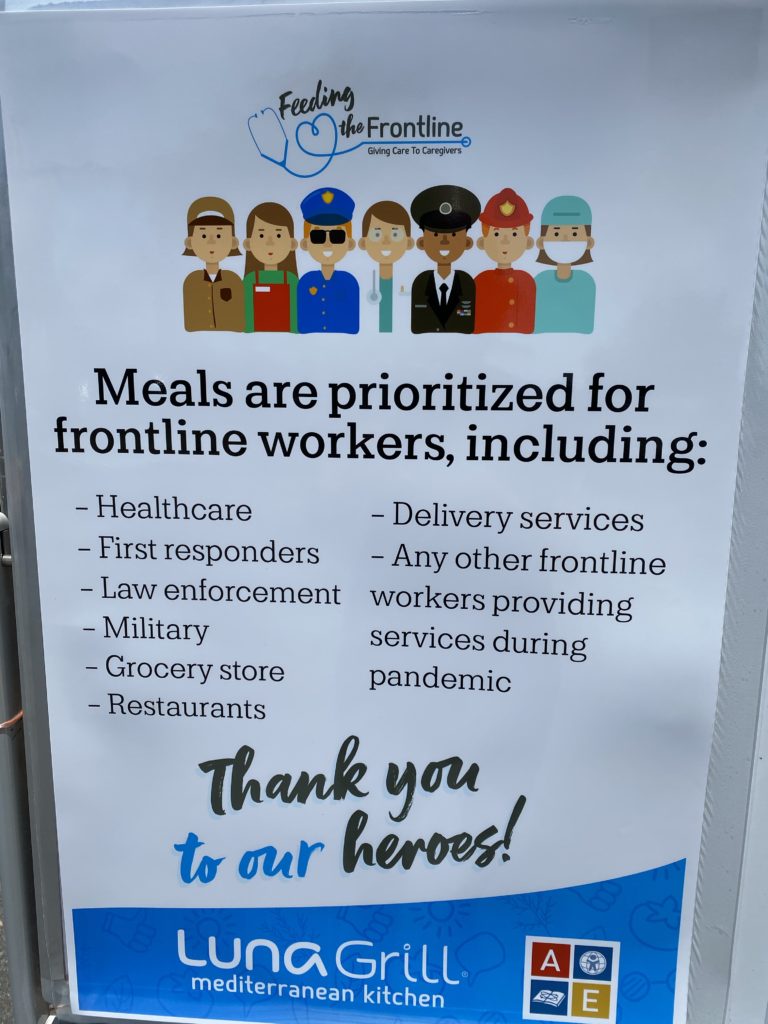 Stay safe and healthy.