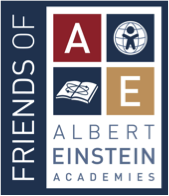 Welcome!
Wilkommen!
Bienvenidos!
We want to take a moment to introduce those of you new to Einstein to Friends of Albert Einstein Academies (FOAEA or "Friends"). Friends is a 501(c)(3) non-profit parent/teacher organization dedicated to providing supporting the education of the students of AEA.
This is a fancy way of saying that Friends is YOU!
Thanks to parent donations, Friends has been able to raise enough to fund the following programs for your child(ren)!!:
–       Art
–       German intern teacher program supporting
–       Language-enrichment-through-music
–       Elementary science
–       Gardening and nutrition
–       An award winning physical education program
–       Curriculum based enrichment assemblies
–       Community events such as
–       The back to school barbecue
–       Father-daughter dance
–       Cake auction and chili cook off
–       Rock'n Run-a-thon
–       Our hallmark German cultural event-the Lantern Festival
As you prepare for a rewarding year at Einstein,  the Friends of AEA would like to invite you to join us at this year's biggest party and fundraising event, the 12th annual auction gala,
Masquerade
. It is a fun filled event with dinner, dancing, open bar and opportunities to purchase incredible items at our silent and live auction. This is an opportunity to meet other families. The money raised will go towards the 2016-2017 year's expenses.
Tickets are available at: www.foaea.org/gala.
Additionally, you can find out more information about Friends, such as when and where we meet (please come!) at our website:
www.foaea.org
.
Sincerely,
The Friends of AEA Board