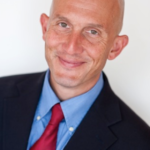 BIO: Dr. Sciarretta served as principal of AEACMS since the school's founding before being promoted to Executive Director of AEA in 2013. With a B.A. in history and political science, an M.Ed. in cross-cultural teaching, a California Administrative Services Credential and a doctorate in Educational Leadership, Dr. Sciarretta is committed to life-long learning. His doctoral dissertation explored California charter school principal communication techniques with a focus on leadership storytelling. A 1993 Thomas J. Watson Fellow, Dr. Sciarretta has lived and worked in Mexico and Central America and is fluent in Spanish. In addition to his leadership role at AEA, Dr. Sciarretta is active on non-profit boards as well as on a statewide level with charter school policy-making, political advocacy, and consulting. Dr. Sciarretta enjoys spending time with his daughter, exercising, reading and international travel.
These are some things I've been working on this week:
Ongoing budget planning, especially after the April 11 Board of Trustees meeting and decisions the Board made regarding key budget items. Our final draft budgets for both schools will be ready next week, and will be presented to the AEA finance committee prior to the May 9 Board of Trustees meeting.
Weekend participation in school leadership panel at University of San Diego's School of Education.
Weekly meetings with AEA leadership team, operations manager, and Board leadership.
Preparation work for the May Board meeting, with an eye to the CA Governor's "May Revise" and the possible implications this has for school funding (positive/negative/neutral).
Interface with charter authorizer (San Diego Unified School District) related to key elements of the Facilities Use Agreement as well as water testing regimen for AEACES.
Writing copy for local newspaper story on AEA.
Charter School Facilities Committee meeting at SDUSD.
Conference call meeting with facilities bond underwriters.
Bi-weekly AEA message to the community.
I hope this provides a partial picture of some ongoing work I've involved in on behalf of AEACES and AEACMS.